#NYPD
#CRIME
#CashlessBail
#bail
LEGISLATE: END CASHLESS BAIL
The Rise in Crime in New York is Simply Unacceptable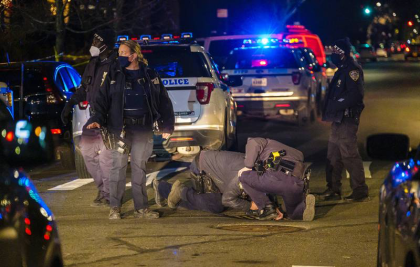 Cashless Bail is Causing an Unacceptable, Unprecedented Rise in Crime
Since Cashless Bail passed in New York in 2019 we've seen an alarming spike in crime – from robberies to violent assaults and murder. Repeat offenders commit crimes with impunity.
Legislators sold this to us as not locking up people who may have had a half ounce of marijuana on them. You never told us that you would let violent offenders out.
Open Season on Cops
Worse, recently an attack on a NYC police officer by a 16-year old who placed the officer in a choke hold resulted in no jail time for the attacker. The signal is clear: it's open season on cops. Attack them at will without punishment.
This will only cause more people to flee New York. And property values will decline as crime continues to spike.
Repeal Cashless Bail Now
We ask that you repeal cashless bail. It's a failed experiment.
Don't Expect Re-Election if You Don't Repeal Cashless Bail
New Yorkers are taking notice. Don't expect re-election if you're not vocally and transparently sponsoring legislation to repeal the abomination of cashless bail.
First, Enter Your Zip Code